Legjob in sheer Pantyhose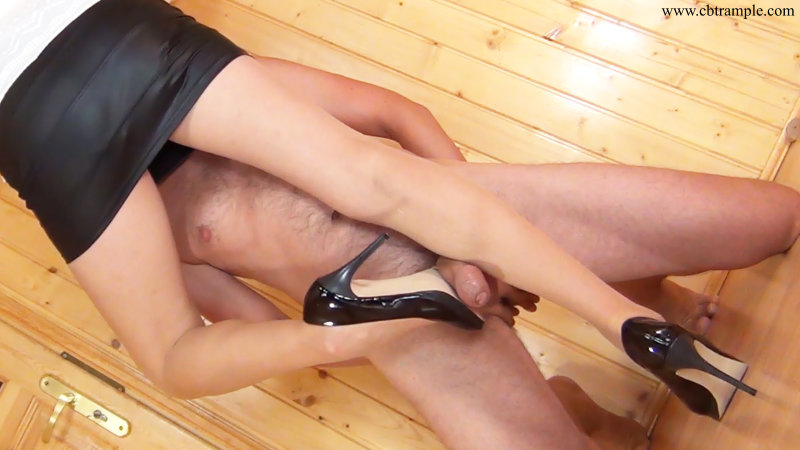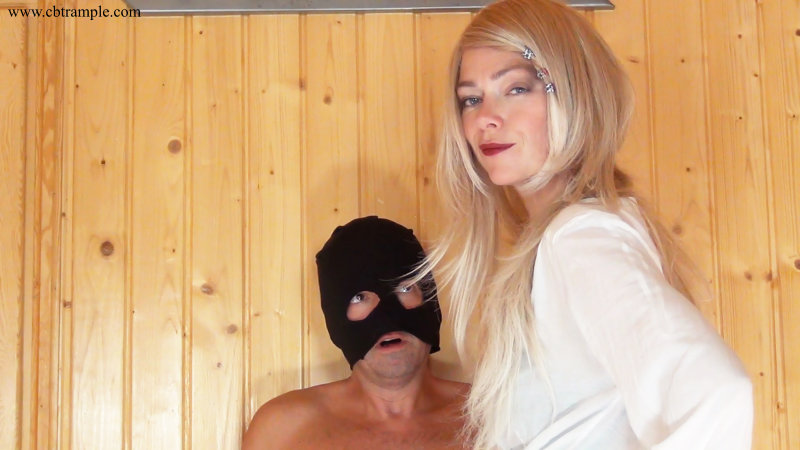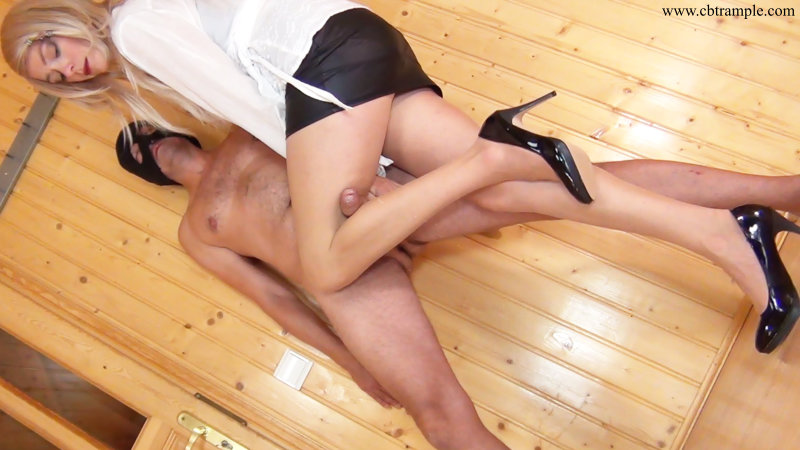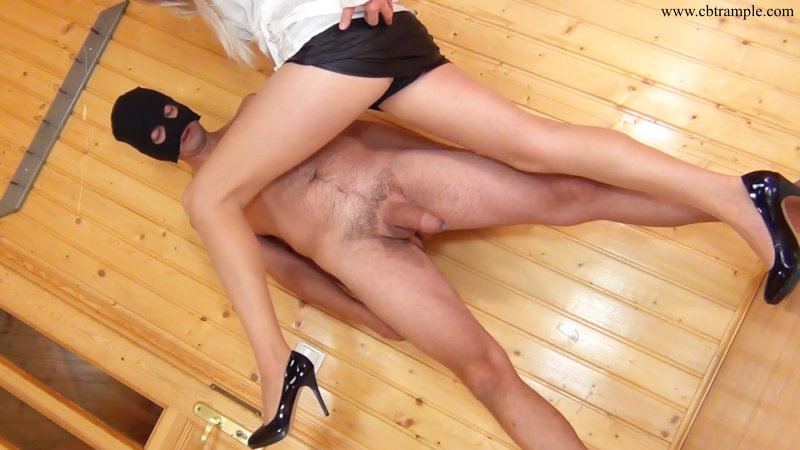 >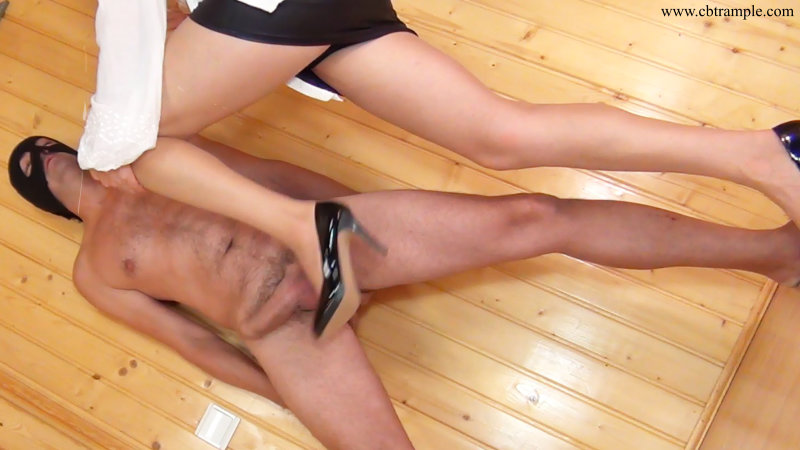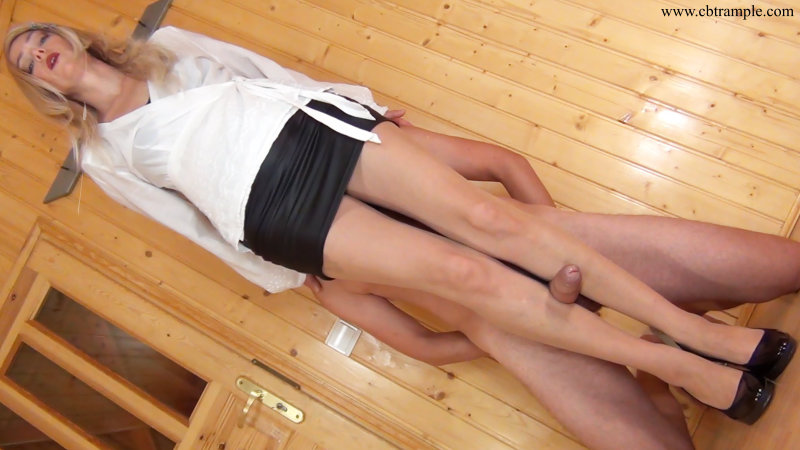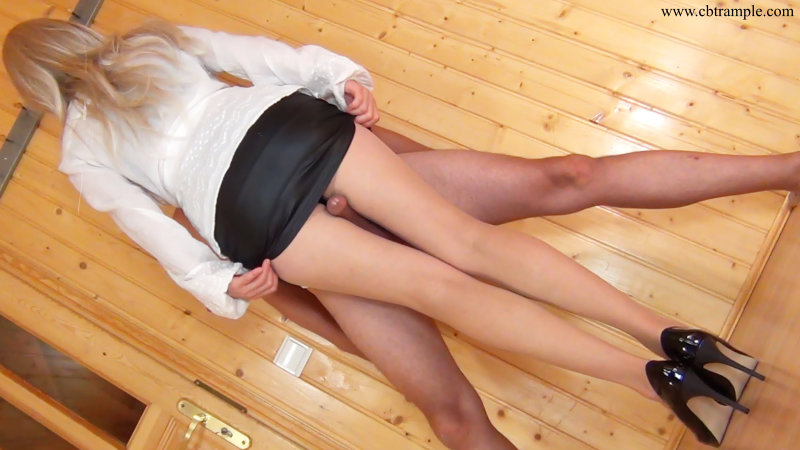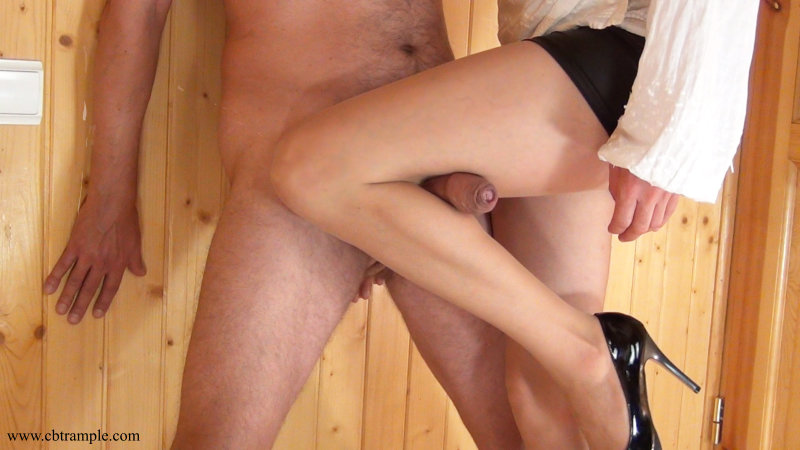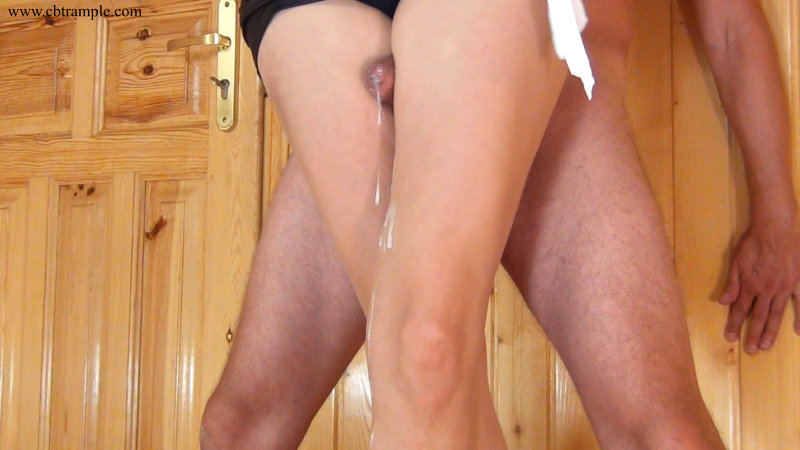 Best Legjob between the long Legs of Secretary Alina
Secretary Alina is back with another unique video and one of our most juicy cumshots allover her endless legs. Bonus: almost 3 minutes cumshot compilation from 3 different camera angles in slow motion.
Customer feedback: "I really do like a girl with long legs giving a legjob and this video showed exactly why."
"With the combination of Alina's seductive looks and variety of her performance, together with an explosive finish made this the best legjob I have seen in a long time."
This is how we know secretary Alina: White blouse, short black skirt, sheer pantyhose and black classic patent leather pumps. Alina is so much taller than her slave, OK, she is wearing high heels and the slave is standing on the wall with his legs spread, but she is taller by a head! There is a look of awestruck on slave's eyes when he looks at her. OMG, what an Amazon!
We have placed the main camera on the floor to show you Alina diagonally across the entire screen and her legs seem never to end.
And the Goddess knows exactly how to use them to drive her slave crazy. She strokes him, she knees him, she uses them to rub his cock and balls, she tucks his cock in the back of her knee and moves it back and forth. She kicks his manhood with her shoes and shin, she clamps his dick between her thighs and shoves him with her butt or vice versa ,with her pelvis.
Once she forces him down on his knees. The perfect position to kick his vulnerable parts and to rub his cock between her shanks.
Alina is totally in her element. As his preskin moves back, she spits on his uncovered glans and then she rubs the most sensitive spot with her fingers while she has his cock between her legs.
She plays with the cameras with the most seductive look on her eyes. Several times she almost makes her slave cum, but she doesn't allow him to cum too fast. You like it? Then I must kick you, lol…
For 22 minutes Alina plays a game of cat and mouse with her victim and then she jams his cock between her thighs, she crosses them over to increase pressure and to have better control and then she dashes her butt against slave's belly, that you can hear the clapping sound. Alina sweats, but she doesn't care. She will finish him that way, she rucks up her skirt and suddenly the slave cannot take it any longer.
He shoots out several big streams of cum allover her thighs and the semen runs down her entire legs and on her shoes. But Alina keeps on shoving him. Again and again she pushes her bottom against his belly, milking him totally empty.
Then she turns around and watches the mess on her legs and on the floor, she uses his upper body and legs to wipe off the sperm from her thighs.
Bonus: We liked the final so much, that we added it as a little cumshot compilation to the end of this video. Almost 3 minutes from 3 different camera angels in slow motion.
…